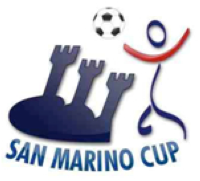 Soccer is a sport beloved around the world, especially in Europe. In Italy, for example, soccer is the most popular sport, with more than four million of its citizens playing regularly. The country's FIFA soccer team is formidable. Italy has won four FIFA World Cups since 1934, and is always a main contender every cycle. Its last World Cup victory happened in 2006. Portugal, another soccer-crazy European country, made it to six World Cups since 1966, including the last championships last year.
We mentioned Italy and Portugal because they are some of the hottest destinations for international soccer tours for young soccer players in the United States. In Italy, for example, the San Marino Cup hosts soccer teams ages 11-19 from all over the world. From July 5th through the 10th, young hopeful soccer players can play against each other on the beautiful Adriatic coast. When the players aren't on the field, they can enjoy the wonderful cultural landmarks and people of San Marino, one of the world's oldest republics, as well as those of Florence, Lake Como, Lake Garda, Verona, Venice, and even Rome!
In Portugal, the Iber Cup is another youth soccer tournament that will feature more than 200 players from over 20 countries. From June 30th to July 5th, soccer players (both boys and girls) under 17 can play against each other in the historic city of Lisbon, the "hot-bed" of Portuguese soccer. When they're not playing, the players can enjoy the stunning beaches along the Atlantic Ocean as well as explore the nearby areas of Algarve, Madrid, and Barcelona.
In general, international soccer tours for young soccer players are a wonderful and exciting way for kids to play the sport they love and explore the world around them. International sports tours aren't exclusive to professional soccer teams alone but they are increasingly popular with little league, high school, and college teams.
Soccer tours to Europe are especially popular with clients. Europe is known for its love of soccer. Young soccer players can definitely improve their skills and learn about different cultures during these trips. What kid wouldn't love, for example, to go on soccer tours to England? What high school soccer player wouldn't enjoy playing against English teams and maybe even catch a Premier League game? Soccer tours to Europe offer kids a chance of a lifetime, regardless if they're going to Barcelona or Stockholm. Whether the kids decide to continue playing soccer is up to them, but no soccer player will forget an international trip that allowed them to play soccer against other reputable international leagues.
For more information about soccer tours to Europe contact us.